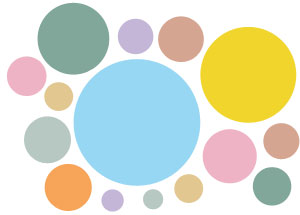 Charter for Choice
Abortion – the law is failing women
In a week where women's rights occupied a significant number of column inches with the release of the film Suffragette, Professor Sally Sheldon turned the spotlight on a legal relic still controlling women's bodies in 2015: our abortion law. It may come as a surprise to many to hear that abortion without the permission of 2 doctors is a criminal offence, carrying a penalty of life imprisonment, under a Victorian Law – still on our statutes – passed before women even had the right to vote. As Sheldon argues, it is absurd that in 2015 women do not have full bodily autonomy and the right to make fundamental decisions about their own fertility. Aside from our abortion law, we are witnessing the failure of other legislation to support women seeking abortion care as they continue to be routinely harassed on their way to clinics, reported by Buzzfeed. However, overseas in Australia, change is underway. The state of Victoria, Australia, is set to establish 150 meter protest exclusion zones outside clinics free from harassment and intimidation by anti-abortion campaigners. We hope Theresa May is taking note….
More contraceptive control for women
Contraceptive innovation is all too rare so we were very pleased to hear that women who opt for the contraceptive injection will now be able to self-administer at home. Previously, women would have to go to their GPs or sexual health clinic once every 3 months for the injection, but now women will be able to skip these more time-consuming regular visits in place of an annual check up. The need for fewer appointments aside, developments that put control over contraception and fertility directly in to women's hands is a good thing. As our very own Champion of Choice Dr Christian Jessen argued in the Metro, the "more choice and the more power" women are given over their own bodies, the better their health outcomes will be. We couldn't have said it better ourselves Dr Christian!
Alcohol, pregnancy, and respecting women's autonomy
A British Medical Journal "head-to-head" debate lead to some rather confusing coverage about the impact of drinking during pregnancy. It was an interesting piece in the BMJ, exploring not only the evidence base for guidance but also the relationship between clinicians and patients and how we articulate complex information around risk. Sadly, the nuances were missed, and the coverage presented the article as "doctors advising women to abstain", largely ignoring the solid rebuttal by Dr Patrick O'Brien from the Royal College of Obstetricians and Gynaecologists. We couldn't help but cheer Dr O'Brien for advocating for respect for pregnant women's autonomy and capacity to understand information and make their own decisions. Indeed, a recent study on the prevalence of drinking during pregnancy demonstrated that the vast majority of women drink within current Nice guidelines after finding out they are pregnant – more evidence that scaremongering is simply unnecessary.
The rise and rise of older motherhood
New statistics have been released showing there are more women over the age of 35 giving birth than under the age of 25. There are a whole host of reasons as to why women delay motherhood such as career development, the ever-increasing cost of raising a child or simply that women want to wait until they "settled in other areas of their lives" as Harriet Hall states in Stylist. Radhika Sanghani brilliantly argues that the reality is there is no right age for women to choose to have children. So, rather than pushing women into having children when they're not ready or stigmatising them for having them too early (another case of women can't win) wouldn't it be better if the focus was placed on supporting women to have children at a time that is right for them?
Fighting abortion stigma
The internet was taken by storm this month with thousands of tweets and stories written by brave women sharing their abortion story, or supporting others that have done, as part of the #ShoutYourAbortion trend. The campaign may have begun in America, but as Milli Hill points out, it became a global phenomenon because pro-choice advocates around the world are facing the same constant attacks on abortion provision and the "othering" of women who need abortion care. Campaigners in Ireland also spoke out last month to challenge abortion stigma in their home country, with a number of celebrities and activists "outing themselves" as having had an abortion. This trigged a flurry of Irish women writing about their abortions, ahead of the 4th Annual March for Choice which saw thousands take to the streets in Dublin. We really recommend this video of one of our Champions of Choice Mara Clarke of the Abortion Support Network speaking passionately about the experiences of women forced to travel for abortion care.
Champions of Choice in the News
In excellent news our Champion of Choice the wonderful Caitlin Dean, Nurse and Chair of Pregnancy Sickness Support, has won a Third Sector Award for Charity Chair Person of the Year. Caitlin works tirelessly to support women suffering from hyperemesis and improve the services that are available to them whilst also campaigning to raise public awareness of the condition in a public. A huge congratulations to Caitlin and a well deserved win!
We would also like to take this time to nominate Clare Daly TD as a Champion of Choice for her brave and important campaign to bring abortion rights on to the political agenda in Ireland. She has spoken out at the Coalition to Repeal the 8th Amendment this month urging everyone to contact their TDs as well at the March for Choice. In a country where politicians fighting for women's reproductive rights are a rarity, Clare's commitment and passion in the battle for reproductive choice make her an invaluable Champion of Choice.