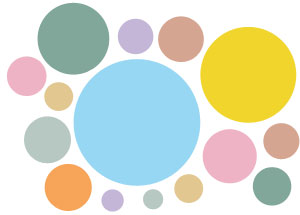 Charter for Choice
Undercover anti-abortion investigation 
Channel 4's Dispatches recently investigated anti-abortion activism outside abortion clinics. The programme showcased the shameful tactics of anti- abortion extremists and the effects these can have on women accessing abortion care. Activists were caught lying to women and deliberately targeting those who had had an abortion and weren't upset enough. One woman described being physically blocked and grabbed when leaving the clinic. Bpas and a group of leading women's advocacy and health organisations such as Women's Aid, Mumsnet and the Royal College of Obstetricians and Gynecologist  (RCOG), placed a letter in the Times, calling on the Home Secretary to act.  Please help us keep up the pressure by emailing your MP here. 
Public support for decriminalisation in Ireland 
When women are unable to access legal abortion care in their own country, that doesn't stop them needing it. Instead, women in Ireland and Northern Ireland are increasingly looking to the internet for abortion pills. A new study published in the BJOG shows women buying abortion pills online express a strong feeling of gratitude and relief that they were able to end an unwanted pregnancy. Their only regret is that what they are having to do is illegal in their country. It is no surprise then that three in five people in Northern Ireland support decriminalisation, according to a new survey conducted for Amnesty International. This new survey sends a clear message to politicians that the public do not support punishing women who end a pregnancy. Sign up to the campaign to decriminalise abortion across all of the UK here. 
Contraceptive concerns
A new Danish study highlights an association between women taking the contraceptive pill and those also being prescribed antidepressants, particularly among young women.  The researchers refrained from full frontal scaremongering, to those already on the pill, by suggesting they shouldn't worry as their results didn't show the pill directly causing depression. They did however insist their findings were not trivial and women should be fully informed. Most of the viral coverage used trick of statistics to dramatize the findings and present a skewed perspective on the actual risks to women's health. A sensible  Jezebel piece rightly stated the results are not a reason for "all women to ceremoniously dump their pill packets".  Whilst it is extremely important that women are kept informed of the risks and benefits associated with contraceptives, it is vital that these are not overstated and women are left to make choices that are right for them. 
Standing up for abortion rights 
After proposals to introduce an all right ban on abortions, thousands of women in Poland went on strike in protest against further restrictions to their already restrictive abortion laws.  Activists in London also protested outside the Polish embassy and many people around the globe wore black to show their solidarity.  While the strike was a success , with Polish MP's voting against the total ban on abortions, there are now new proposals to outlaw abortions in cases where foetuses are unviable.  This has resulted in fresh protests across Warsaw. We stand with the women of Poland and echo their demand that women should be trusted to make decisions about their body and not branded as criminals for doing so.
Hear from our Champions
Diane Munday, a pioneer for the 1967 Abortion Act, wrote a brilliant letter to The Guardian calling on British women to rally together to support an upcoming bill to decriminalise abortion in England and Wales – and as soon as we receive news on the date of this bill we will let you know.  
Champion of Choice  nomination 
We nominate Keir Starmer MP as a champion for choice for his dedication to women accessing legal healthcare free from intimidation an harassment. In Dispatches he acknowledged how anti abortion extremists behaviour is intended and a gross invasion of privacy, calling for buffer zones around abortion clinics.