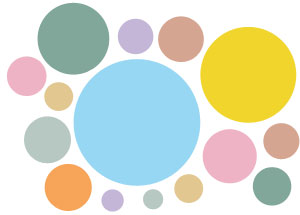 Charter for Choice
Access to emergency contraception
Emergency contraception is five times more expensive to buy in the UK than it is in France. Introduced fifteen years ago, the progestogen-only contraceptive pill is extremely safe and available in many countries straight off the shelf for prices as low as €7 (£6). In the UK, however, the same pill can cost up to £30. This high price is largely a result of the mandatory consultation with a pharmacist that women must endure before being granted access to emergency contraception (EC). Not only does this consultation drive up the price, but it is also patronising, off-putting and clinically unnecessary. It has prevented men from accessing the pill on behalf of their partners and, as the Guardian notes, there is a danger of pharmacists using "moral, rather than medical, judgement". bpas is urging that EC is reclassified as a General Sales List drug, so that it can be available straight from the shelf, without a consultation, and at an affordable price. This month we launched the #JustSayNon campaign to highlight the shockingly high cost of EC and to call on women to reject this sexist surcharge. Watch our campaign video and click here to sign up, spread the message and Just Say Non!
Legal challenge: funding abortions for Northern Irish women
A Northern Irish woman who had to pay £900 for an abortion in England has taken her legal challenge to the Supreme Court. The woman, whose case is supported by a coalition of five reproductive rights organisations including bpas, challenged the Secretary of State for Health's decision that the NHS should not fund abortions for Northern Irish women. Northern Ireland's extreme abortion laws stipulate that abortion is illegal in all cases unless there is a direct threat to the mother's life (despite public opinion to the contrary). Northern Irish women who need a termination must therefore travel to England, Scotland or Wales and pay privately for their treatment – a cost that can be up to £2000. We at bpas believe this is profoundly unjust, not least because Northern Irish women pay the same taxes as those in the rest of the UK and therefore should have access to the same healthcare services. This is a hefty financial barrier with grave implications, forcing many women to delay their abortions or even resort to unsupervised home abortions, which carry a harsh criminal penalty. As such we view the NHS restriction as a direct contravention of international human rights law. The Supreme Court is yet to hand down its decision.
USA abortion rights under threat
In the wake of Donald Trump's election, abortion rights are under threat in the state of Ohio. The state legislature has passed a bill banning abortions from as early as six weeks into a pregnancy, at which stage many women do not even know they are pregnant. According to the bill, a doctor who terminates a pregnancy when a heartbeat is detectable – or without listening for a heartbeat – can be imprisoned for up to a year. Ohio politicians cited Trump's election victory as their motivation to push through the bill. Pro-choice men and women in Ohio are protesting. Since being elected, Donald Trump has stayed firm on his intention to appoint pro-life justices to the Supreme Court, who could overturn Roe v. Wade, revoking women's constitutional right to abortions in the USA. He has also appointed a Secretary of the Department of Health and Human Services, Tom Price, who supports the defunding of Planned Parenthood. We stand alongside the women in Ohio, and across the United States, who are being forced to defend their rights to legal abortion access and reproductive choice.
New statistics on motherhood
New figures published by the Office of National Statistics suggest that women are opting to have fewer children. The proportion of women who reach the end of their childbearing years with only one child has increased to 18%, which, for the first time in decades, is higher than the proportion of women who have three children (17%). Two-child families remain the most common (37%). The figures also show that the number of teenage pregnancies continues to decline, whilst the proportion of 35-year-old women who bear children has increased (from 30 births per 1000 women in 1978 to 75 births per 1000 women in 2005). This is consistent with the NHS's most recent report on Hospital Maternity Activity, which notes both that the proportion of caesarean sections increases with age, and that there have been more caesarean deliveries in recent years. At bpas we do not see this as a problem, but rather we respect and support women's family planning decisions, and trust them to choose both when and how many children to have, depending on what is right for them.
New support for decriminalisation
The Women's Equality Party has passed a motion at its inaugural party conference to decriminalise abortion, voicing its support for the We Trust Women campaign. In a welcome statement, the party's leader Sophie Walker has described the limiting of reproductive rights as "a form of violence against women", calling for abortion to be decriminalised and treated instead as a sexual health and human rights issue. The WEP's campaign comes in the same month as an announcement that Labour MP Diana Johnson has tabled a 10-minute bill for March 2017 to decriminalise abortion, and amid new calls for the Scottish government to decriminalise terminations now that abortion law has been devolved. Sign up here to join our We Trust Women campaign to decriminalise abortion across the UK.
Champions of Choice in the news
Two of our Champions of Choice, Susan Seenan (chief executive of Infertility Network UK and co-chair of Fertility Fairness) and Sarah Norcross (co-chair of Fertility Fairness), have raised concern following the news that Britain's fertility services are failing to meet national guidelines, with only two per cent of clinical commissioning groups funding all the fertility treatments recommended by the National Institute for Health and Care Excellence (NICE). Speaking to the Telegraph, Seenan described this as, "cruel and unethical, and a national disgrace for the country that pioneered IVF". Norcross added, "The IVF postcode lottery is being exacerbated by CCGs not making evidence-based commissioning decisions and routinely ignoring the guidance from the National Institute of Health and Clinical Excellence".
bpas chief executive Ann Furedi has written an important piece in the Telegraph to expose the deep flaws in Donald Trump's pledge to give abortion law "back to the states". She outlines the dangers that will face women if they do not have access to safe and legal terminations in their own state: "Do not underestimate how great these distances are and how difficult travel can be… Wealthy women with problem pregnancies will get on planes; poor women will have to cope in whatever way they can. Already US researchers report an increased unregulated use of medications obtained online". You can read her full article here.
Champion of Choice nomination
For this month's Champion of Choice we nominate First Minister of Scotland Nicola Sturgeon, who has confirmed her intention to hold talks with the Scottish NHS to explore the provision of free abortions in Scotland for Northern Irish women. Sturgeon has consistently defended women's access to safe and legal abortion care, resisting calls for the 24-week limit to be reduced. Her comments were welcomed by Amnesty International's Patrick Corrigan who said, "Given the utter human rights failure of Northern Ireland's Ministers to provide free, safe and legal abortion healthcare for women and girls here, we welcome the commitment of Scotland's First Minister to explore what can be done via NHS Scotland." We believe that Sturgeon's commitment to providing NI women with free abortion care in Scotland makes her a worthy and vital champion of choice. We applaud her intervention and hope that England and Wales might follow her example.