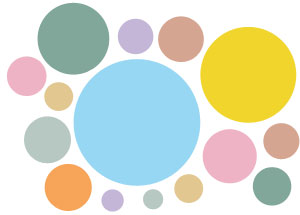 Charter for Choice
Dr Patricia Lohr is the Medical Director at bpas and set up the successful Reproductive Health Externship.  
Legalisation of abortion is a necessary pre-requisite to reductions in death and serious injury from unsafe abortion, but it is not sufficient to secure access to abortion for the many women who will need to terminate a pregnancy each year. For that, you need a willing and skilled clinician workforce, and according to the British abortion law, that means a ready supply of doctors.
Each of the nearly 200,000 abortions undertaken in England and Wales each year needs two doctors to sign the HSA1 form certifying that the request meets one of the legal grounds. Doctors are also the only type of clinician allowed to perform abortions, whether that means physically undertaking a surgical procedure or signing prescriptions for medical abortions that are then carried out by nurses or midwives. And, while only a relatively small number of women need to have an abortion in the second trimester or in a hospital setting, specialised training is needed to conduct these procedures safely particularly by surgical methods, which are lacking in hospital-based services.
Despite clear evidence that abortion saves lives and that control over when and whether to have children has tremendous personal, educational, and economic benefits for women and society, doctors are not signing up to undertake this work in large numbers and do not complete post-graduate training with the skills to provide comprehensive abortion care, especially at the latest gestations allowed by law.
The reasons for this are likely multifactorial but are influenced by lack of exposure to abortion care during training, few positive role models within training environments which junior doctors can aspire to emulate, the existence of abortion within the criminal code that can leave doctors feeling vulnerable, and few opportunities for career development within traditional employment settings.
These are complex problems, which will require a variety of solutions, but one successful programme to foster more positive attitudes to abortion and commitment to provision, are short externships for medical students in a variety of settings where abortion care is delivered. Developed in 1995 by the international, non-profit, grassroots organisation Medical Students for Choice (MSFC), these Reproductive Health Externships are now offered at 48 locations around the world including, for the past 3 years, at several BPAS clinics.
In their own study of 161 medical students who undertook externships in the United States, MSFC found that following participation students were significantly more knowledgeable about unintended pregnancy and able to counsel women about abortion, as well as significantly more supportive of abortion provision, and significantly more inclined to provide abortions in the future. Our experience has been equally positive and is best reflected in the comments provided to us from the students themselves:
"It was so eye opening to see the many different walks of life who availed of the service and comforting to see the great help they received for something, which I found from my experience, that every women found to be a challenging experience in their own way. I feel it will stand to me in the future when I am counselling my patients about their options. If it is still not legalised in my country (Ireland) when I am practising then I feel patients will appreciate the knowledge that I have had first hand experience of abortion services, that I have met many women who have gone through similar experiences to the ones they are facing and that I am there to help them no matter what their decision with no judgement but simply advice and support and to let them know that not everywhere is there a stigma or taboo attached to abortion."
"Overall the experience was hugely positive. I have always considered a career around obstetrics and gynaecology and this placement has reinforced my interest in the area. At first I was unsure how I would feel/react to the placement but the professionalism of the staff and the realisation of the positive influence that the service BPAS offers on the women it serves was brilliant. I was worried that I would be put off a potential career in this service but I am now more likely to pursue a career in this area."
"One of the most memorable high points of my clinical observations was when I was able to assist in an early gestation surgical abortion. This moment was a turning point for me in that it made me feel much more involved in this patient's life. For those few minutes, I felt like I was doing my part to help this individual. She voluntarily visited this clinic looking to terminate her pregnancy, and I was able to help change her life."
Finding new and innovative ways to engage and train doctors in abortion care is essential to fulfilling the promise of the Abortion Act in Britain. By bringing medical students into our clinics and giving them exposure to compassionate services delivered by competent and inspiring clinicians early in their careers, I feel BPAS is making a positive contribution that will benefit women for years to come.