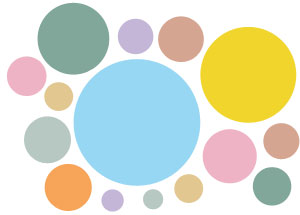 Charter for Choice
Alabama threatens abortion doctors with 99 years in prison
Today marks one year since the Republic of Ireland voted to repeal its abortion ban, but women living in Northern Ireland can still face life imprisonment for ending a pregnancy.
Since the news from Alabama broke last week, Northern Ireland's law has once again been in the spotlight, and almost 30,000 people have emailed their MP to demand action. Please help us to keep up the pressure by emailing your MP and sharing the campaign with your family and friends. The time is #NowForNI.
Working with women in prisons
Our contraceptive counselling & well-woman advice service in Europe's largest women's prison, HMP Bronzefield, has been listed as a finalist for an RCNi Nurse Award. Our service provides confidential, non-judgemental counselling & education to enhance women's wellbeing & rehabilitation.
Our work
Here's a round-up of what we've been working on lately:
Preventing clinic protests: Anti-abortion activism targeted at clinics is on the rise in the UK. We are working to introduce buffer zones around abortion clinics to protect women and staff from intimidation and harassment. So far two buffer zones have been introduced, and more are in the pipeline.
Fighting the two-child benefits cap: The two-child benefits cap pushes families into poverty and impacts women's reproductive decisions. We are working with other UK charities to fight it. Read our briefing here.
Just Say Non: Our campaign for accessible emergency contraception has seen prices slashed across major pharmacy chains. We're now working to make it available straight from the pharmacy shelf, without a mandatory consultation – as already happens in the USA, Canada, and many European countries.
Improving access to contraception: We're working with pharmacists nationwide to improve access to several methods of contraception, including the injection.
Now for NI: The campaign to deliver abortion rights to women in Northern Ireland. Email your MP today.
We Trust Women campaign: Under a law from 1861 any woman, anywhere in the UK, can go to prison for ending a pregnancy without the permission of two doctors. MPs support change, but we need the opportunity to make it happen. We are considering several legislative routes, including one based on the forthcoming Domestic Abuse Bill.
Wrisk: Women who are pregnant or planning a pregnancy are bombarded with public health messages, for example about what to eat, drink, how much they should weigh, and what medications they should or shouldn't take. The WRISK projectaims to understand and improve the communication of risk in pregnancy, to make things better for women.
Decriminalisation further afield: We've been working with pro-choice campaigners and the governments of the Isle of Man and Gibraltar to change their laws outlawing abortion and help them provide care for their citizens. We're pleased to have launched a service for women from the Isle of Man this week and we're continuing to work with them to help them deliver high quality, local services as soon as possible. We're also looking forward to Gibraltar who will be debating changing their law in Parliament next week.