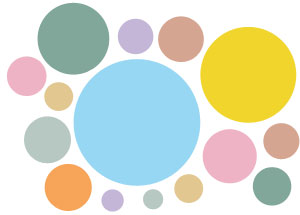 Charter for Choice
Stella Creasy MP holds the government to account over Northern Ireland's abortion law
This week Stella Creasy MP tabled an urgent question in the House of Commons to press the government regarding Northern Ireland's cruel abortion law. Her question came hot on the heels of a Sunday Times investigation, which revealed the government has purposely restricted the scope of its long-awaited Domestic Abuse Bill in order to avoid abortion reform in Northern Ireland. Northern Ireland's current law sees four women a week travel overseas for treatment and many more seek illegal abortion pills online. Statistics released this month showed that only 12 women were able to access abortion care in Northern Ireland last year – the lowest number on record. Creasy's plea that the government should "put DV first – not the DUP" garnered support from across the House with MPs from all the major parties lending their voices. Her question came at the end of a good month for abortion rights more widely: the home use of misoprostol has finally been introduced in England, and the Isle of Man has decriminalised abortion, making their law more progressive than anywhere in the UK.
bpas calls out the government's two-child benefits cap
We welcomed the government's announcement that they have scrapped plans to extend the two-child benefits cap to families with children born before the policy was introduced in April 2017 – but their decision doesn't go nearly far enough. Since its introduction, the two-child cap has been condemned by a range of women's organisations and children's charities because it forces women with an unplanned pregnancy to choose between exposing their family to poverty or having an abortion. We know that women's decisions on whether or not to continue with a pregnancy are directly impacted by this policy, a policy which is based on the false assumption that pregnancy can always be avoided. For some women who don't have the option of a termination – including those in Northern Ireland – they will be forced to bear a child they simply cannot afford against their wishes.
BBC survey highlights breastfeeding challenges
A new survey commissioned by BBC Woman's Hour has highlighted the many challenges that women face when breastfeeding, and found that half of mothers who struggle to breastfeed feel guilty or like a 'failure'. In a special episode with BBC Sheffield, six women shared their experiences of infant feeding, and how their plan matched up to the reality. You can listen to their stories here. Meanwhile, we met with Feed UK – a brilliant organisation that offers supportive, inclusive, evidence-based information on feeding – to discuss how best to support women in their infant feeding choices.
Clinic protests: Richmond a step closer to introducing the UK's second buffer zone
The results from Richmond Council's consultation are in, and the responses were overwhelmingly in favour of a buffer zone outside the bpas clinic on Rosslyn Road. Richmond would be the second Local Authority to introduce such a measure, after Ealing Council introduced a buffer zone last year. For years now, women accessing our clinic in Richmond have had to walk past anti-choice campaigners, who regularly protest outside, calling after patients and distributing misleading leaflets. We hope this buffer zone will be introduced to move them away from the clinic entrance, so that women can access the health services they need in privacy and safety.
Champion of Choice: Dr Gemma Sharp
This issue's Champion of Choice is Dr Gemma Sharp, Lecturer in Molecular Epidemiology at Bristol University, and the author of our first guest blog for the WRISK project. Her blog, entitled "It's the mother! Is there a strong scientific rationale for studying pregnant mothers so intensively?" explores the current intensive scrutiny of pregnant mothers in both science and our wider culture, which is based on the assumption that the mother's characteristics and behaviours are the most important factors in shaping a child's health. She concludes her blog: "I hope that, along with the rest of the research community, we can produce high quality evidence to support health care and advice that maximises the health of all family members and stops blaming women for the ill health of the next generation."