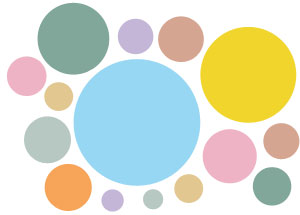 Charter for Choice
Countdown to abortion rights in Northern Ireland
This week the government has confirmed that Northern Ireland's criminal sanctions for abortion will fall away on 22nd October if no Assembly is formed. This means that, from next month, no woman will face criminal charges for ending her own pregnancy, and the ongoing prosecution of a mother who bought abortion pills for her young teenage daughter will at last be dropped. We are very hopeful that NI women will soon be free to make decisions about their own pregnancies, without risk of prosecution.
Buffer zones: legal challenge dismissed
The UK's first ever buffer zone has been upheld by the Court of Appeal following a legal challenge. The buffer zone was introduced by Ealing Council last year after decades of anti-abortion activity outside a local clinic. The emphatic judgment confirmed that the buffer zone is legal, necessary and proportionate, based on substantial evidence that women's privacy "was being very seriously invaded".
We welcome this decision, but elsewhere protesters continue to target clinics up and down the country. We will continue to call for a nationwide solution so that women can access abortion services privately and free from intimidation, wherever they are.
Stress in pregnancy and personality disorders
This week, a slew of alarming headlines suggested that children exposed to stress in pregnancy are ten times more likely to develop a personality disorder. But is this a fair reflection of the science? The WRISK team at bpas investigated and, sure enough, all was not as it seemed. The bottom line? Even if you are severely stressed in pregnancy, the study still shows you are unlikely to have a child with a personality disorder. Click here for a handy guide to the communication of risk, courtesy of the latest WRISK blog.
Women deserve better when it comes to IVF
Access to NHS fertility treatment is diminishing rapidly. Last month saw a fifth NHS group announce the indefinite suspension of fertility services, while a different NHS body was found to be banning single women from IVF on the basis they're a "burden on society". Yes, really.
Meanwhile, some private clinics have been profiteering from women's anxieties, offering unproven add-on treatments to desperate women and couples at extortionate prices. Last month we called out London's GetADrip clinics who were charging £250 for a so-called "fertility drip". The drip has since been withdrawn, but the industry is rife with similar products. Women deserve better.
Emergency contraception and stigma
Emergency contraception (EC) is a significantly under-used resource, due to a combination of access barriers and stigma. In a new paper published in the journal Sexual and Reproductive Health Matters, our Director of External Affairs Clare Murphy explained how the narrative around EC as a "marker of irresponsible female sexuality" has paved the way for a clunky clinical framework which places obstacles in women's way, increasing the perception that EC is a risky product that shouldn't be used. We are calling for EC to be available straight from the pharmacy shelf, to increase women's access to this safe and essential second chance to avoid an unwanted pregnancy.
And finally…
Are you passionate about women's rights in pregnancy and maternity care? The fantastic Birthrights charity is seeking an interim Chief Executive – click the link for more details!