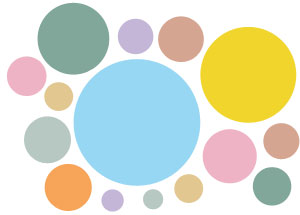 Charter for Choice
130 MPs tell Boots to deliver on their promise
This morning more than 130 MPs sent an open letter to Boots, calling on them to fulfil their pledge to cut the price of emergency contraception. The letter, coordinated by the Shadow Minister for Health Sharon Hodgson MP, told Boots they had "failed to live up to their clear commitment to women" – and urged them to cut the price before the festive season, when many women struggle to access contraceptive services.
Pro-choice majority in parliament call on government to extend and defend abortion access
Last week Diana Johnson MP once again called for abortion to be decriminalised in an adjournment debate in the House of Commons. The following day at Westminster Hall, Rupa Huq MP made a strong case for buffer zones to be introduced outside clinics – something which has strong cross-party support, including from several party leaders. The two debates came just as a new poll from YouGov showed that, 50 years after the Abortion Act, the majority of MPs support a woman's right to choose.
Abortion rights for women in Northern Ireland
Following the government's announcement in June that they will fund abortion care for Northern Irish women who travel to access treatment, the Equalities Minister Justine Greening has now announced the details of the scheme, which will include a central telephone booking system and funded travel for women on low incomes. The announcement came in the same week as a Supreme Court hearing which examined whether Ireland's abortion law breaches the European Convention on Human Rights. The judgement is expected next year.
Family Planning Association warns of "contraceptive crisis"
The FPA has brought a petition of over 35,000 signatures to the Chancellor Philip Hammond, warning of a "contraceptive crisis" if he does not reverse cuts to contraceptive services. According to new research by the Advisory Group on Contraception, more than 1 in 3 councils have closed services in recent years. The FPA warned the cuts represent a false economy and are causing "shocking gaps in access".
Champion of Choice
This month we nominate Scottish Minister for Health Aileen Campbell, for her decision to permit women to take misoprostol in the comfort of their home. Under the previous rules, women had to take the drug on the clinic's premises, which meant they risked starting to miscarry on the way home and could not plan where and when the miscarriage occurred. This brings Scotland into line with standards recommended by the World Health Organisation. We hope that England and Wales may follow.