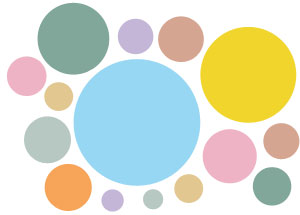 Charter for Choice
The election result: what does it mean for reproductive choice? 
We had a brilliant response to our My Pledge Her Choice campaign, with over 300 candidates from across all the main political parties signing up. A huge thank you to everybody who took part. We're also delighted that so many pro-choice advocates from across the political spectrum have retained their seats, and we look forward to hearing from pro-reform Northern Irish MPs Stephen Farry and Claire Hanna too.
With so many brand new MPs in the Commons, we have plenty of work to do in the new year to engage them and ensure they represent the pro-choice majority. Stay tuned to hear how you can help.
"Better for Women": new report from the RCOG calls for abortion to be decriminalised
The Royal College of Obstetricians and Gynaecologists has called for abortion to be decriminalised in a new report, "Better for Women", which also recommends better access to emergency contraception alongside several other measures to improve women's health. You can read it here.
Improving access to the pill – can you help?
The MHRA is looking for patient representatives who currently use oral contraception and are over 18 to take part in a stakeholder meeting about improving access to contraceptive pills. It is a one-day commitment, with expenses paid. For more information please email policy@bpas.org.
Stock up on emergency contraception this Christmas
Online pharmacy Dr Fox is now selling emergency contraception for just £3 – the lowest price we've seen. This illustrates just how cheaply the progesterone-only product can be produced and that women are still being ripped off by inflated prices in high street pharmacies.
With Christmas just around the corner, we're recommending women buy emergency contraception to keep in the cupboard just in case – especially because we know lots of women can struggle to access their normal contraception over the festive period. You can purchase emergency contraception for £3 here.
We're charity of the month in the British Journal of Midwifery
We are very proud to be the British Journal of Midwifery's charity of the month. This issue's "Charity Spotlight" feature highlights the tireless work our midwives do every day for women, whether it's providing care in our clinics or advocating for legal reform. The piece is behind a pay wall, but here's a quote from it by bpas midwife Cheryl, along with a picture of our staff accepting a BJM award last year!
"Midwives have never sat back and accepted inequalities in healthcare provision. It is within our gift and our duty as advocates for women to push for change, to say that we trust women to make their own decisions, and that we will support them with the safest, highest quality care available. We will always be there to hold their hand, but with the other hand we must break the glass ceiling."
– Cheryl, Midwife and Associate Director, bpas
Champion of Choice
And finally, our last champion of choice this year is Supreme Court Justice Ruth Bader Ginsburg, who recently spoke to the BBC about how restrictive abortion laws impact the poorest women. Watch a clip here.