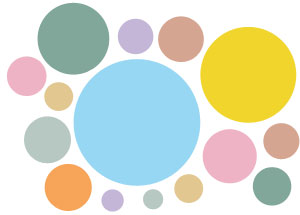 Charter for Choice
New support for women taking abortion pills
Extreme abortion laws in Ireland, Northern Ireland and Isle of Man mean access to abortion services in these areas is currently highly restricted, forcing many women to travel abroad to access treatment. bpas has launched a free telephone aftercare helpline for women from these areas who cannot travel and who have taken abortion pills bought online. This new helpline will provide reassurance and advise women if they need to seek urgent medical help. While we wait for politicians to do the right thing and provide the care women need at home, we will work to ensure all women can access essential support.
Contraceptive choice
A new NICE quality standard suggests women should be encouraged to use the copper coil as their preferred method of emergency contraception, rather than the morning-after pill. Whilst the coil is more effective, contraceptive choices are not based solely on which method provides the greatest protection against unwanted pregnancy, but what that individual woman feels is right for her. Contraceptive services should be designed around what women want, not what we think is best for them. We believe it would be more helpful to set a national standard enabling all women to access emergency hormonal contraception for free through a local pharmacy – in many areas women have no choice but to pay up to £30 or struggle to get a timely appointment with their GP.
Speaking out about abortion
Although one in three women will have a termination in their lifetime, there still remains an awful lot of stigma surrounding a woman's decision to have an abortion. The shout your abortion campaign did an excellent job at exposing this, but there is still a long way to go. So we welcome the news that actress Naya Rivera bravely spoke out about her abortion, countering this idea that ending a pregnancy is something to be ashamed of. If you'd like to share your abortion story, in celebration of the 50th anniversary of the 1967 Abortion Act, please do send them to us at yourstories@bpas.org. More information can be found here.
The rise of the sensible teenager
An American survey shows teenagers are having less sex, highlighting the disconnect between society's perception we live in an overly sexualised 'tinder' culture and the reality of people's lives, in which many prefer an evening with The Great British Bake Off. In the UK, teenage pregnancy rates continue to decline, now standing at the lowest level on record, which may be because of reduced sexual activity. Alcohol consumption, often linked with sexual encounters, has also fallen dramatically among younger age groups. Better sexual health and contraceptive service will play a significant role in reducing teenage pregnancy rates, but attention needs to be paid to the growing shift in lifestyle choices made by teenagers.
Support for the Decriminalisation campaign
We are delighted to announce The Green Party voted to adopt decriminalisation as their official party policy at their Autumn Conference last week. It's brilliant to see the party leading the way and reaffirming their support for a woman's right to choose. Our chief executive Ann Furedi recently published her book "Making the Moral Case for abortion", where she makes a compelling case for abortion to be removed from the criminal law. Royalties from the first year of sales will go towards the We Trust Women campaign to decriminalise abortion across the UK. You can get your copy of the book here, or alternatively why not check out the great tea towels and totes in the We Trust Women shop. Again, all proceeds go towards our campaign.
Hear from our Champions
In anticipation of the fiftieth anniversary of the 1967 Abortion Act, we interviewed one of the excellent pioneers for the Act Dilys Cossey, to get her perspective on the fight for abortion rights half a century on. In the interview she shares her formative experiences as a young woman when abortion was illegal, and the subsequent impact of the 1967 Act. She also discusses the key to campaigning and the future of the pro-choice movement.
Champion of Choice nomination
We nominate the brilliant Fawcett Society for their continued campaigning for gender equality and women's rights as this month's Champion of Choice. If you haven't done so already, have a look at their Face her Future campaign, aimed at extending and defending women's rights as we leave the European Union.