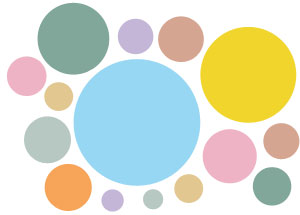 Charter for Choice
Bill to decriminalise abortion in England and Wales on Monday 13th March
Next week on 13th March, MPs will vote on a bill that would decriminalise abortion up to 24 weeks of pregnancy in England and Wales. Under a law passed in 1861 – before women could vote – any woman in the UK can face life imprisonment for ending a pregnancy without legal authorisation, including women who buy abortion pills online, many of whom are unaware they are committing a crime.
We trust women to make their own decisions about their own pregnancies. Ask your MP to do the same and protect women by supporting the bill. You can email your MP here. It takes just one minute.
Non-invasive prenatal testing concerns
We were extremely disappointed to read the Nuffield Council on Bioethics' recent report on non-invasive prenatal testing (NIPT), and in particular by the mistrust of women that seemed to permeate. NIPT offers women more accurate screening than other methods, often earlier in the pregnancy, and – crucially – without the risk of miscarriage. Nuffield's suggestion that NIPT could increase the risk of sex-selective abortion is deeply problematic, and we wholeheartedly reject their call to restrict women's access to their own screening results on the grounds that they may use the information to make the 'wrong' decisions about their pregnancies.
Women are capable of making good, ethical reproductive choices, and – as the ones who will bear the consequences – they absolutely must be trusted to do so. Their access to information that enables them to make the choices that are right for them and their families should not be restricted. Read our full statement here.
Support for women with extreme morning sickness
New research has shown that women suffering from Hyperemesis Gravidarum (HG) are being denied effective treatment and compassionate care, leaving some with little choice but to end wanted pregnancies. A survey, conducted by Pregnancy Sickness Support (PSS) alongside researchers at Plymouth University, has revealed that women are not receiving proper information about the availability of safe and effective treatment for HG, including being misled about the dangers. Just 34% of the women interviewed felt they were given sufficient information to make an informed decision about their medication and treatment.
Bpas and PSS are calling for greater investment in day units, where women with HG can receive accurate information and specialist care from trained staff, avoiding expensive hospital stays.
Sex and Relationships Education to be taught by all England's schools
The Education Secretary Justine Greening has announced that, from September 2019, it will be compulsory for all England's schools to offer Sex and Relationships Education (SRE). Outdated SRE guidelines will also be improved, particularly to teach students about staying safe online. We were delighted to read the announcement, which follows months of campaigning by MPs and charities alike (including a Valentine's Day open letter from End Violence Against Women Coalition). All young people deserve access to comprehensive SRE, which helps them to have happy, healthy relationships and improves sexual health outcomes.
Champions of Choice in the news
This month Diane Munday, former general secretary of the Abortion Law Reform Association, wrote to the Daily Mail about abortion rights and was awarded Letter of the Week. Here is her letter in full:
"Thank you for making it very clear to women who try to end their own pregnancies (even by buying safe, readily available pills) that they risk going to prison for life. This isn't something many people know about.
"As someone who, half a century ago, campaigned for legal abortion, I knew then that the passing of the Abortion Act 1967 did much less than needed. It only made exemptions to the Victorian law still in force which makes criminals of women who attempt to end their own pregnancies.
"To me (now a very old woman), it's almost unbelievable that in 2017 women must get the written consent of two doctors before an intolerable pregnancy can be legally ended.
"On March 13, Parliament will discuss a Bill that seeks to decriminalise abortion. It could start the ball rolling to give British women the same rights that have been available in places such as Canada for 30 years, with no ill-effects.
"If only one in ten of the women who have had a legal abortion (thought to be about one in three) was to join me in writing to her MP saying "support the bill to decriminalise abortion", it would be difficult for Parliament to ignore us any longer."