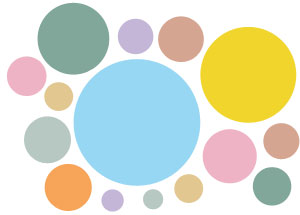 Charter for Choice
WRISK project launched, to understand & improve the communication of risk on matters relating to pregnancy
From what to eat and drink, to how much they should weigh, to what medications they should and shouldn't take, women receive countless public health messages when they are pregnant or planning a pregnancy. While these messages are well intentioned, there is concern that they do not always fully reflect the evidence, and negotiating this risk landscape can feel confusing, overwhelming and disempowering. We are proud to have launched the WRISK project, in collaboration with organisations including Birthrights, Antenatal Results and Choices, Pregnancy Sickness Support, Big Birthas and NCT, funded by the Wellcome trust. The project will take a woman-centred approach and draw on their experiences to develop recommendations for respectful risk communication in pregnancy. Get in touch at wrisk.org!
More than 60 celebrities demand change in Northern Ireland
As the Republic of Ireland makes plans to introduce termination services, Northern Irish women still cannot access abortion care in their own country, despite MPs voting twice earlier this year for reform. Diana Johnson MP's bill to decriminalise abortion in the UK has not yet been given time for a second reading, in a parliamentary session dominated by Brexit. To keep up the pressure, last month over 60 celebrities including Dame Vivienne Westwood, Kate Beckinsale, Jodie Whittaker, Claire Foy, Olivia Colman and Claudia Winkleman wrote to Theresa May to demand change. You can read their letter in full here.
Emergency contraception is £4.99 ahead of the Christmas season
Online pharmacy Chemist 4 U is selling emergency contraception for just £4.99 ahead of the festive season. Over the Christmas period we know that many women struggle to access contraceptive services, as was highlighted this time last year by MPs in an open letter to Boots. So we're delighted that this year Chemist 4 U is giving women an all important second chance to avoid an unwanted pregnancy – with an affordable price tag. We recommend stocking up and keeping some in the bathroom cupboard, just in case.
Champion of choice
Our champion of choice this time is journalist Laura Silver, who recently won the FPA's Rosemary Goodchild award for excellence in sexual health journalism. You can read her winning piece, "A Half-Century Later, British Women Are Still Fighting For Full Abortion Rights", here.