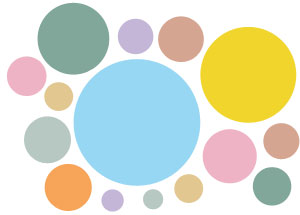 Charter for Choice
Sarah Wright, Alliance for Choice: Why I asked to be arrested for breaking Northern Ireland's abortion laws.
Sarah Wright is a pro-choice activist in Northern Ireland and is one of the 215 campaigners who signed an open letter from Alliance for Choice to challenge the Northern Irish abortion laws.
On the 24th June 2015, I proudly joined over 200 individuals in a direct challenge to Northern Irish abortion laws, by signing an open letter from Alliance for Choice indicating that I had helped women access abortion pills. This was a repeat public action similar to the letter published in 2013, as a response to the Department of Health's inadequate draft abortion guidelines. We repeated this challenge because a woman has gone  on trial for accessing pills for her daughter, the first case of its kind in the region within my lifetime. The 'poison or noxious substance' the woman is accused of procuring, Mifepristone and Misoprostol, appear on the WHO's list of essential medicines, and are the same pills women, and anyone who can experience a pregnancy, receive if they travel to Great Britain for a termination or if they have an incomplete miscarriage and present at an Accident and Emergency department. Accessing terminations illegally in Northern Ireland, facilitated by others, is something thousands have done and continue to do each year, often shrouded in secrecy. Why should this woman, in particular, be targeted?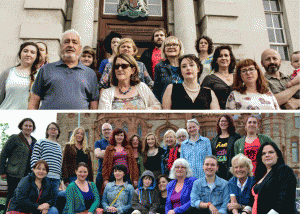 Women in Northern Ireland are routinely dehumanised and degraded upon becoming pregnant. The law here, dating from 1861, is not on par with the rest of the United Kingdom and criminalises women who access reproductive healthcare, even in the most extreme cases. Abortions provided here on the NHS, under severe restrictions, have decreased in part due to a lack of guidelines for practitioners as to what constitutes a legal abortion and harsh criminal penalties, but primarily due to women taking their reproductive healthcare into their own hands. There has been no decrease in demand for abortion. Increasing numbers of women are accessing safe but 'illegal' pills online via Women on Web and Women Help Women. Abortion access is a class issue in Northern Ireland – women who have the financial means, travel and access terminations, those who don't, have babies.
The Northern Ireland Assembly has shirked its responsibility to provide adequate medical care and guidance to women for too long. Indeed, abortion is the one of the only issues which unites both sides of the religious and political divides. Amnesty International NI launched the #MyBodyMyRights campaign last year to challenge the current 'draconian' abortion law, emphasising it's noncompliance with international human rights standards. Their report highlights how women in Northern Ireland are treated as merely 'child-bearing vessels.' Meanwhile, we are waiting impatiently for the Belfast High Court to decide whether abortion is legal to access in cases of rape, incest and fatal foetal abnormality. Criminalisation has not and will not eradicate abortion in this part of the world or any other; rather it forces women to access unsafe abortions and women die.
To coincide with the call for the decriminalisation of abortion in the BPAS Charter for Choice, I call upon the Public Prosecution Service for Northern Ireland to drop all charges against the women on trial for providing safe pills to her daughter. I call on the Assembly to act to provide free, safe and legal abortions for women in Northern Ireland. I call on comrades across the United Kingdom to join our campaign. We don't have bodily autonomy yet, but we can and we will with your support.
If you are under 9 weeks pregnant and living in Northern Ireland, please visit Women on Web or Women Help Women for access to an Early Medical Abortion. If you are over 9 weeks pregnant, please visit Abortion Support Network for information on travelling to the UK for a termination.
To support these organisations, which have been a lifeline to women in Northern Ireland when our government continues to fail us, please consider making a donation, if you are able to – Women on Web, Women Help Women or Abortion Support Network.
Photo taken by Tyler McNally