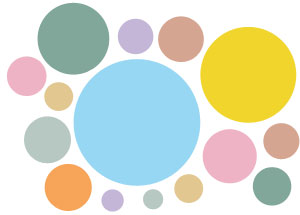 Charter for Choice
The UK's first safe zone is upheld by the High Court
Ealing Council, which made history in October by introducing the first UK 'safe zone' outside an abortion clinic, has resisted a legal challenge brought by anti-choice campaigners. The UK High Court ruled this week that the safe zone was justified, saying,
"There was substantial evidence that a very considerable number of users of the clinic reasonably felt that their privacy was being very seriously invaded at a time and place when they were most vulnerable and sensitive to uninvited attention".
We have been campaigning since 2014 for buffer zones to be introduced outside abortion clinics, and we worked closely with Ealing Council and local residents' group Sister Supporter last year to achieve Ealing's safe zone. We are delighted to see it upheld by the High Court, but we know similar protests are happening at over 40 other clinics across the country. We need a national solution, to protect women everywhere from being harassed as they access healthcare services. Click here to email your MP.
After Ireland's historic vote, the time is #NowForNI
After Ireland's landslide vote to #repealthe8th amendment, attention has turned to the north, where women are still threatened with life imprisonment for ending a pregnancy. In the wake of the vote, MPs held an emergency debate in the House of Commons, which included impassioned pleas for change in Northern Ireland from across the House. This was quickly followed by a Supreme Court judgment which condemned Northern Ireland's abortion law as "untenable" and in need of "radical reconsideration". We have been working closely with Stella Creasy MP to call for Westminster to intervene and urgently repeal the Victorian-era law which criminalises women in Northern Ireland, as well as in England and Wales.
Wales permits the home use of misoprostol
Wales has followed Scotland's lead by allowing women who have an Early Medical Abortion to take the second tablet, misoprostol, at home. The home use of misoprostol is very safe, recommended by the World Health Organisation, and standard practice around the world for early medical abortion. The Welsh decision will spare women the inconvenience of attending multiple, clinically unnecessary appointments, and the indignity of having to rush home before beginning to pass the pregnancy. England, however, has been left behind, and women are still compelled to take misoprostol on clinic premises before travelling home – risking cramping and heavy bleeding en route.
We have been urging the Health and Social Care Secretary, Jeremy Hunt MP, to act on this issue and afford women in England the same dignity they would have in Scotland or Wales. Click here to email your MP and keep up the pressure.
New report shows women still feel stigmatised over their reproductive choices
A new report published by Public Health England, "What do women say? Reproductive health is a public health issue", has found that many women feel their reproductive choices are judged or stigmatised. A survey of over 7,500 women showed that embarrassment or a fear of being judged are still important barriers that prevent women from seeking care, whilst, when deciding whether or when to have children, women feel that society's expectations do not match up with their own preferences or lived experiences. Overall, the need to normalise and destigmatise reproductive healthcare decisions is crucial: women must be supported and empowered to make the right decisions for them, without fear of judgement.
Champion of Choice
This month's champion is Ealing Council, which was the first local authority to bring in a safe zone outside an abortion clinic last year, and has recently resisted a legal challenge from anti-choice campaigners. It's fantastic to see them protecting women in the area, along with local residents' group Sister Supporter. Keep up the good work, Ealing!