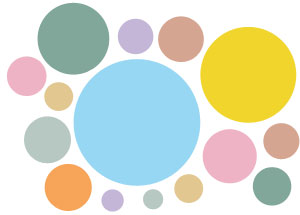 Charter for Choice
10,000 abortion pills seized by authorities
The Medicines and Healthcare Products Regulatory Agency (MHRA) says almost 10,000 sets of abortion pills have been seized in the last 3 years, intercepted on their way to British addresses. Any woman who takes these tablets to end a pregnancy is risking up to life imprisonment, under a Victorian-era law.
A recent study showed are many reasons a woman may resort to ordering pills instead of attending a clinic, ranging from childcare commitments to a coercive home environment. Women in England still cannot take misoprostol at home, which leaves them with a choice: take misoprostol at the clinic and risk miscarrying on the way home, or order pills online. MPs have called on the new Health Secretary Matt Hancock MP to address this issue, which would go some way to relieving the problem. But to protect all women from criminal sanctions, we need decriminalisation.
Teenage pregnancy: understanding the decline
New research published by bpas has found that lifestyle factors including low levels of alcohol consumption, use of social media, and more focus on family time may have influenced the sharp drop in teenage pregnancy – which has fallen by 55% in the last decade. The report, which surveyed over 1000 16-18 year olds, also found a strong focus on achieving good grades and a very negative view amongst the group of teenage pregnancy, which is still sadly highly stigmatised. Meanwhile, social, romantic and sexual relationships are increasingly experienced online, perhaps reducing opportunities for unplanned sexual encounters. Only 1/3 of those surveyed said they had had sex, and those who evaluated their sex education as 'good' were more likely to delay sexual activity.
MPs press the government on Northern Ireland abortion rights 
New figures have shown that every day four Northern Irish women are forced to travel for a termination. The new data was released amidst growing calls for the government to grant Northern Irish women access to abortion services in their own country. This month, Stella Creasy MP coordinated a letter signed by more than 170 cross-party, cross-nation representatives, calling on the government to stop treating NI women as 'second class citizens'. We urge them to listen.
Champion of Choice
This month's champions of choice are the Atfield family – three teenagers and their dad who are walking from Pisa to Rome, all in aid of BPAS! Follow their journey on twitter @choicewalkers, or you can donate to support them here. Thank you, Atfields!