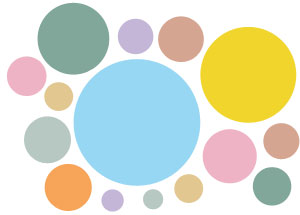 Charter for Choice
Rebecca Schiller, Birthrights: Joining the Dots: From Childbirth to Abortion Rights
Rebecca Schiller is the Co-Chair of Birthrights, the UK's only organisation dedicated to improving women's experience of pregnancy and childbirth by promoting respect for human rights. Rebecca is also a registered birth doula and author of All That Matters: Women's Rights In Childbirth.
Last year I was commission by the Guardian to write a short book about women's rights in childbirth. When I signed off the last draft I had written something quite different. Discussing birth in a vacuum wasn't robust enough. Women's rights in birth are unbreakable linked to their wider reproductive rights and of course their human rights more broadly.
In my 'day' jobs as a doula and co-chair of Birthrights (the human rights in childbirth charity) the scrutiny and regulation of women's choices in pregnancy is very evident. Their oftentimes dehumanising and traumatic experiences of childbirth are also all too real, despite the work of many dedicated and inspirational medical staff. It's very clear that whether a woman wants an elective caesarean section or to avoid antenatal screening, plan a homebirth, use an epidural or a birth pool for pain relief she will often find barriers to making that important, individual decision. Censure may come from different sources but it's rare to find a woman, whatever path she follows, who finds her pregnancy, birth or feeding decisions don't lead to judgement or become part of the political to and fro.
Evidence-based information in pregnancy, along with individualised discussions, continuity of carer and compassionate support is what the majority of women I speak with ask for. Put simply to be treated kindly and like the rational adults they are. I have stopped buying in to the idea that women who make seemingly different decisions are in opposition and invite you to do the same. The media are all too keen to reinforce a belief in a polarised world of women at war with each other; selfish homebirthers in one camp and lazy caesarean requesters at the other. It's unhelpful and untrue. All choices are valid and women who choose or need caesareans are often motivated by the very same desire for control, respectful care and privacy as those who wish to birth at home. It's not the business of campaigners to judge them or to frame our arguments in a way that invites the judgement of others.
And it is not only the arguments within the pregnancy and birth arena that need their boundaries redefining and blurring. Looking at childbirth with a view to its impact on abortion rights, access to contraception and the wider work of feminists insisting that women are not treated as second class citizens, it's clear to me that we need to join the dots to make progress.
As Lynn Paltrow (Executive Director of National Advocates for Pregnant Women) astutely pointed out to me, it is a woman's basic capacity for pregnancy and birth that is used to restrict her broader choices. Whether or not childbirth is on her agenda, the fact she could give birth impacts on her on a daily basis. For me that's a prime reason to get women's rights in pregnancy and birth bumped up the agenda.
Perhaps even more compelling is the increasing use of punitive and restrictive measures against pregnant and birthing women (particularly in the US) to further the anti-abortion movement's agenda. Deftly recognising a weak link in the defense of women's rights, those who seek to prevent access to abortion are actively using pregnant and birthing women to do so.
There will always be the need to campaign for particular corners of women's reproductive rights. But now is the time to stop thinking that pregnancy, childbirth and abortion rights are different. These are the same women, at different points in their lives, making individual decisions in a landscape that's often hostile. We need to work together, across the reproductive spectrum and across our personal bias' to join the dots and draw a robust plan for all women throughout their often-complex reproductive journeys.