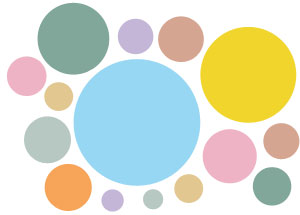 Charter for Choice
Northern Ireland abortions at record low as prosecution rates rise
New figures published by the Department of Health show that the number of abortions in Northern Ireland has fallen by more than half during a five-year period, now standing at a record low of just 16 abortions in 2015/16. This drop has coincided with a dramatic increase in the number of abortion-related prosecutions: three women have been taken through the courts in the last twelve months, and just last week a judicial review was granted to a mother who bought her young daughter abortion medication and now faces criminal prosecution. Public awareness of such cases has two effects: women are deterred from seeking medical help after taking abortion pills, endangering their health, and doctors feel unable to sanction terminations for fear of facing harsh criminal penalties. The result? Northern Irish women in need of abortion care have no choice but to travel to England, at huge financial and personal cost.
Sex and Relationships Education 'fatally neglected'
A new report published by the British Humanist Association has found that sex and relationships education is being 'fatally neglected' by Ofsted inspectors. The report "Healthy, Happy, Safe?" analysed over 2,000 Ofsted reports and found that, shockingly, consent was mentioned only twice and pornography just once. The findings come amid a fierce debate amongst MPs on whether SRE should be made compulsory in schools. We are deeply concerned by the widespread neglect in our schools of SRE, which contributes to improved sexual and reproductive health outcomes and enables young people to enjoy healthier, happier relationships.
Protection for women entering abortion clinics
Protesters are continuing to harass and intimidate women outside abortion clinics as they try to access services. Anti-abortion activism targeted at clinics has increased in Britain in recent years, mainly driven by American-linked groups. Those adversely affected include female NHS patients, their partners, families and friends, clinic staff and local residents. This month the Labour MP for Ealing Rupa Huq took action alongside pro-choice organisation Sister Supporter, raising concerns in the House of Commons. Dr Huq said, "It is totally unacceptable that vulnerable women have to run the gauntlet to receive the help of which they are entitled." Hear hear. You can join our "Back Off" campaign calling for buffer zones to be introduced outside clinics here.
Women's March in London
This month, Women's Marches took place in cities around the world in opposition to Donald Trump's inauguration. In London it's estimated that 100,000 protesters took to the streets on 21st January – the first full day of Trump's presidency – citing a range of issues including his misogynistic comments and his stance on abortion, and holding banners that read, "Girls just wanna have fundamental rights", "Women won't be trumped" and "Burn bras not bridges". We were delighted to join them and we welcome the widespread condemnation of Trump's view that there must be 'some sort of punishment' for abortions. However, it should be remembered that here in the UK, not all women can access abortion care without 'punishment' – as women in Northern Ireland know only too well.
Trump's attack on abortion rights
We were dismayed to read that, two days after the Women's Marches, Donald Trump signed an executive order to reinstate the Reagan-era "global gag rule", which banned family planning providers from 'performing or actively promoting abortion' if they received US aid money. Catastrophically, Trump has also extended the rule to apply to all global health organisations – any of which could now lose US funding if they even mention abortion. The global ramifications of this extreme decision will be enormous, endangering millions of lives and, by some estimates, leading to the deaths of thousands of women. It must be reversed.
Champion of Choice nomination
This month we nominate Labour MP for Walthamstow Stella Creasy, who has called on the government to change its guidelines on sex & relationships education in our schools. Creasy led an all-female group of MPs proposing an amendment to the Children and Social Work Bill, which would have made SRE compulsory. Sadly the amendment was rejected, but Creasy has vowed to keep fighting, calling on Conservative MPs to work together with Labour on this important issue.