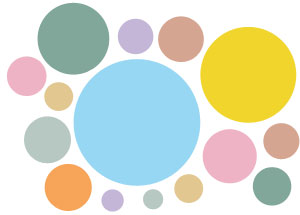 Charter for Choice
Boots finally cuts the price of emergency contraception
Almost a year after we first wrote to them, Boots has finally reduced the cost of emergency contraception to £15.99 across all its UK stores. We are so pleased that Boots is now offering a more affordable version of this product, which gives women a second chance to avoid an unintended pregnancy. However, other barriers that prevent access to EC remain in place, including a medically unnecessary consultation. Click here to join the next phase of our campaign for swift, easy access to EC.
Government launches consultation on buffer zones 
As our Back Off campaign gathers pace, the government has launched a consultation into anti-abortion clinic protests. Home Secretary Amber Rudd pledged to take action, saying, 'It is completely unacceptable that anyone should feel harassed or intimidated simply for exercising their legal right to healthcare'. Anybody can respond to the consultation – if you'd like to tell the government what you think, please email them using our quick online tool.
Public backlash as anti-abortion MP is appointed Vice-Chair for Women
There was public outcry in January after Maria Caulfield, the Conservative MP for Lewes who led the opposition to Diana Johnson's decriminalisation bill last year, was appointed Conservative Vice-Chair for Women. We were incredibly disappointed by the decision, and the negative response to her appointment was reported by the Telegraph, BuzzFeed, the Sun and even the Daily Mail. Meanwhile, X-Files actress Gillian Anderson – whilst in Hollywood unveiling her Walk of Fame star – denounced the decision as "a huge, monumental, devastating step backwards." The public reaction makes it clear: if you want to represent women, you must support decriminalisation.
New guidelines for Relationships and Sex Education
Following their decision that Relationships and Sex Education will be compulsory in English schools from 2019, the government is consulting the public on what the lessons should include. They are especially interested in views of young people, teachers and parents – if you'd like to respond, please click here for more information.
Champion of Choice
This month's Champion is actress Jamie-Lee O'Donnell, alongside the entire cast of new drama I told my mum I was going on an RE trip. This honest, moving play tells real women's experiences of abortion, and was broadcast on BBC2 earlier this month. Catch up on iPlayer here.