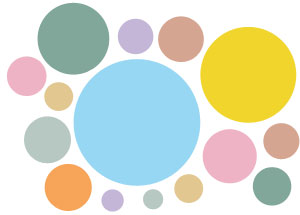 Charter for Choice
Diana Johnson MP: We Need To Decriminalise Abortion In England And Wales
Diana Johnson is the Labour MP for Hull North. On 13th March 2017 she tabled a Ten Minute Rule Bill which proposed the decriminalisation of abortion in England and Wales up to 24 weeks. This piece was originally published in the Huffington Post.
Decriminalisation will not mean deregulation. My Reproductive Health (Access to Terminations) Bill will take abortion out of the criminal law in England and Wales
Later today, I will present a Ten Minute Rule Bill in Parliament that would decriminalise abortion in England and Wales.
In this country, since the passage of the 1967 Abortion Act and subsequent amendments, women have had access to abortion up to 24 weeks gestation, provided they can obtain the signatures of two doctors and that specified conditions have been met. The conditions are rightly more stringent after 24 weeks, with abortions only allowed in exceptional cases.
However, it may surprise people to know that this Act did not change the fundamental fact that abortion remains illegal, under legislation dating back to 1861 – before women even had the right to vote.
If a woman has an abortion within 24 weeks gestation, but outside of the requirements of the 1967 Abortion Act, she is committing a criminal act punishable by up to life in prison and anyone who helps her faces the same penalty. This is the harshest criminal sentence of any country in Europe. Fifty years on from the passage of the Abortion Act, it is right that Parliament debates whether this should still be the case.
I want to be clear on what the implications of this Bill will be. Some have claimed that this Bill will allow abortions on-demand right up to birth; will allow unlicensed medical practitioners to carry out abortions; or will permit doctors to terminate pregnancies solely on the grounds of gender. Not one of these claims is true.
Examples from other countries show that decriminalisation does not mean deregulation. My Bill contains three key safeguards to address these concerns.
First, my Bill intends to keep the same conditions for obtaining abortions after 24 weeks, and abortion would continue to be subject to a significant body of Parliamentary regulation and robust professional standards.  As is the case now, any misconduct or professional malpractice would be dealt with through professional bodies' disciplinary processes.
Evidence from other countries that have already decriminalised, such as Canada and some parts of Australia, shows no evidence that late-term abortions will increase. Indeed, a recent academic study from the state of Victoria, Australia suggests that there have been fewer post-24 week terminations since decriminalisation.
Second, abortions would still only be carried out only by licensed health professionals, underpinned by robust regulations set by their professional bodies. To accompany these bodies' disciplinary rules, there are already a range of laws that protect women from unscrupulous practitioners – from Acts prohibiting unlicensed doctors from operating, to legislation criminalising the selling of prescription-only drugs without a prescription. Again, we rely on these laws for other medical procedures – yet not for abortion. We currently face a growing problem of drugs to terminate pregnancies being sold online. Mid-Victorian criminal law is not fit for purpose in this Digital Age.
To regulate abortions before 24 weeks' gestation, Parliament can undertake an evidence-based debate about what the best provision is for women. In having this discussion, I think Parliament should be mindful of the fact that the British Medical Association has called for the two-doctor requirement up to 12 weeks' gestation to be reviewed.
Removing the counter-productive threat of criminal punishment against vulnerable women will help create an environment more conducive to reducing incidents of unplanned pregnancies and abortions – not least medically unsafe ones.
We need better sex and relationships education and access to good quality professional healthcare – not outdated criminal penalties.
Third, my Bill will not allow for gender-specific abortions. Abortion on the grounds of gender is not one of the specified grounds for an abortion in the 1967 Abortion Act, and professional bodies, as now, will continue to prohibit this. Opponents of decriminalisation appear to argue that the only way we can apply safeguards against gender-specific abortions is to threaten all women, and all practitioners, with criminal penalties. This is clearly not a sustainable argument. The current law also does nothing to help to bring to justice those who coerce women to end wanted pregnancies, whether for reasons of gender or otherwise.
Given that it is clear that decriminalisation will not remove necessary regulations, the onus is now on those who oppose decriminalisation to justify why the criminal law should apply. I believe that it should not.
In deciding how to cast their votes later today, MPs should consider all the countries that do not apply a criminal law to abortion. In states like Canada, parts of Australia, Sweden and Luxembourg decriminalisation has not led to any of the things its critics said it would. Even the United States has not been able to apply criminal penalties ever since a Supreme Court judgement in 1973.
We need to repeal our 150-year-old laws criminalising abortion and focus on the evidence of what works in the modern context.