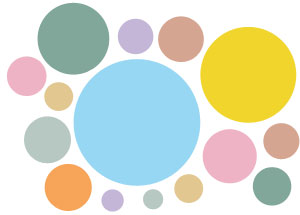 Charter for Choice
Back Off: four local councils try to stop abortion clinic protests, as the Home Office calls for a national review
Following a vote in Ealing in October, Portsmouth, Southwark and Birmingham councils have all now followed suit, voting to explore the potential for buffer zones outside local abortion clinics as a response to persistent anti-abortion activity on their doorsteps. Meanwhile, the Home Office has announced it will undertake an in-depth, national review into these protests, pledging to consider further action to protect the women accessing health services. If you have been affected by anti-abortion activity outside a clinic, please share your experience anonymously here.
Ireland: parliamentary committee votes to repeal the 8th amendment
Ireland's Oireachtas committee has voted to repeal the 8th amendment, the constitutional ban on abortion, in a historic move ahead of next year's abortion referendum. Ireland's current strict abortion laws force thousands of women every year to travel to England to access basic health services, and have been condemned by UN bodies for breaching human rights. Committee members cited the evidence that huge numbers of women are resorting to illegal pills as a determining factor in the decision.
Boots fails to lower the cost of emergency contraception before the festive season
Boots has failed to lower the inflated price tag of emergency contraception in the majority of its stores, despite a letter signed by over 130 MPs, and in the knowledge that Christmas is the most common time to conceive. Share this SumOfUs video to hold them to account.
Women are choosing to have fewer children
The latest childbearing statistics from the ONS show the average family size has fallen to a record low. Women born in 1971 had an average of 1.9 children, representing a significant decrease from their mothers' generation (born 1944) who had 2.21 children on average. Two-child families remain the most common, but the proportion of women having either one or no children was the highest in decades. There are many reasons a woman may choose to have fewer children, including economic considerations. We must ensure that all women have comprehensive, easy access to both contraceptive and abortion services, so that they can plan and achieve the size of family that is best for them.
bpas withdraws from the Public Affairs Awards
bpas has withdrawn from the Public Affairs Awards, having been nominated for Voluntary Sector Campaign of the Year, due to the decision to honour anti-abortion group Both Lives Matter with the Best Campaign in Northern Ireland award. Read our open letter here. As Birthrights CEO Rebecca Schiller wrote of Both Lives Matter: "When women's lives and freedoms are imperilled, the publicity should always be bad".
Champion of Choice
This month we nominate Dr Asha Kasliwal, President of the Faculty of Sexual & Reproductive Health (FSRH), for their decision to join the Royal College of Midwives, British Medical Association and Royal College of Obstetricians and Gynaecologists in officially supporting the decriminalisation of abortion. All four of these bodies, alongside a broad coalition of charities and other groups, support the removal of criminal sanctions associated with abortion in the UK, in line with a growing national campaign.