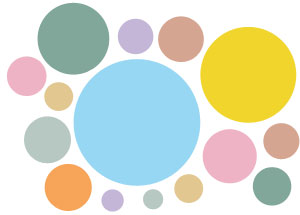 Charter for Choice
We were extremely pleased to see calls from Labour leadership candidate Yvette Cooper MP for the introduction of abortion clinic buffer zones. Cooper, who requested the government launch a consultation on buffer zones last year, stated: "Women should never be intimidated or threatened on their way to a healthcare appointment or on their way to work. No matter how strongly protesters feel about abortion themselves, they don't have the right to harass, intimidate or film women who need to make their own very personal decision with their doctors. Everyone has the right to access legal healthcare, medical advice and support and to have some privacy and space to do so – and that includes abortion services." Jeremy Corbyn MP, frontrunner in the leadership race, has also co-signed a letter to Health Secretary Jeremy Hunt MP to call for action on protest activity – needless to say, no official government response as yet….  For more information about the campaign for abortion clinic buffer zones, vist back-off.org.
Laura Wade-Gery, head of multi-channel at M&S, announced she was having her first child and given her age – 50 – the news was greeted with more finger wagging than mail order flowers. The "seasoned watchers of successful women" came out in force to judge every aspect of Wade-Grey's pregnancy, from childcare arrangements after the baby arrives and whether or not she will have a c-section i.e. a range of personal decisions that are no-one else's business. The ensuing debate only serves to highlight the absurdity of the notion of a universal "right" time to have a baby.  Women are blamed, as Bidisha brilliantly argued in her Comment is Free piece, for being "feckless bimbos" if they have them in their early teens or "careerist monsters" if they have them in our 40's. However this is a vilification reserved just for women – as Dawn Foster points out, any time is the right time to have a baby if you're a man.
One in four pregnancies will end in miscarriage, yet it remains a highly taboo topic. Mark Zuckerberg's challenged the silence and stigma by posting on Facebook that he and his wife had experienced a series of miscarriages. This in turn lead to a number of men and women making the brave decision to speak openly about their personal experiences. Zoe Williams piece exploring the impact of public health messaging on contribute to the sense of shame and guilt associated with miscarriage was extremely welcome. Even when well-intentioned, papers and headlines about the "potential, but unproven, risks" to a babies health from using new frying pans or having a glass of wine during pregnancy leave many women blaming themselves after a miscarriage. If we are encouraging people to speak openly about their miscarriage, then that honesty must be met with kindness – not blame.