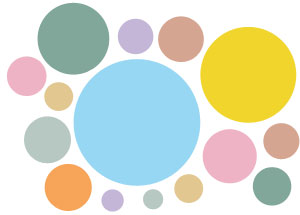 Charter for Choice
Erika Garratt, activist and campaigner: Anti-Abortion Clinic Protests Are Eroding Women's Right To Choose
Erika Garratt is a pro-choice activist who launched the Change.org petition for abortion clinic buffer zones which she presented to 10 Downing Street in March 2015. You can still sign the petition online here. 
I decided to start the petition, calling on the Home Office to create buffer zones around abortion clinics, after watching a YouTube video featuring a woman confronting anti-abortion protestors. The video made me incredibly angry that women trying to access abortion services were being harassed and vilified for doing nothing other than making a decision about what happens to their body. It is fair to say that I am passionate about women's rights and for women to have bodily autonomy.
Many have told me that my petition is restricting freedom of speech. This isn't about banning protests, just moving them to a safe distance away from women accessing the clinics. If these protests are about educating women about abortion (which I find to be an incredibly patronising reason) and not to intimidate, then I cannot see why a legal buffer zone would be an issue for them. Westminster have a buffer zone for their MPs and laboratories conducting animal testing were allowed zones preventing protestors from getting close. It is shameful that women needing medical advice and care are not extended the same right to privacy and safety.
I was amazed that the police said that there's nothing that they can do to remove the protestors. That is why I believe that a change in the law is required and that is why this petition is so important. Clinic staff and their clients would be able to have protestors removed in an instant. The government cannot keep telling us that the law is adequate whilst these protests continue. It is more than disappointing that I (and Bpas) have had such a poor response from the Home Office after presenting the petition to No.10 Downing Street. I will continue to push for a change in law in spite of their silence.
It is greatly concerning that a clinic has had to close due to the actions of protestors. This has led me to conclude that even a woman's right to an abortion is slowly being eroded. The petition is now not just about securing buffer zones for safe access but buffer zones to prevent further closures. There is too much at stake. Protestors need to remember that abortion is legal in the UK. They may not agree with abortion but that does not mean they should be allowed to cause such distress to women who have decided to have an abortion.
When a woman chooses to end a pregnancy, may that always be without judgement for who are any of us to decide what is right for their lives?