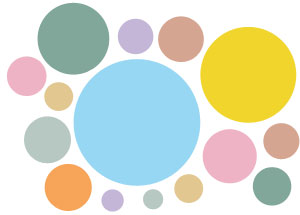 Charter for Choice
Northern Ireland abortion law ruling
In welcome news, Belfast's High Court ruled that existing abortion provision in Northern Ireland is in breach of human rights law. Currently, abortion is only allowed if a woman's life is at risk or there is a permanent or serious risk to her mental or physical health. The Northern Ireland Human Rights Commission brought the case to extend abortion to cases of fatal foetal anomaly, rape or incest. This was praised by many as "momentous" for the women of Northern Ireland and hailed as a "milestone". However, as Amnesty's Grainne Teggart argued, the ruling also shone a light on the Northern Ireland Executive's failure to prioritise women's healthcare. Despite these changes, the vast majority of women who need abortion care in Northern Ireland will still need to travel to access it. As bpas' chief executive Ann Furedi noted: "This judgment recognises the right to autonomy and privacy of pregnant women with a diagnosis of fatal foetal anomaly and those who are victims of a sexual crime. We welcome this ruling – and look forward to the day when the autonomy of all women in Northern Ireland is similarly acknowledged."
Folic Acid
The BMJ published a study calling for mandatory fortification of food staples with folic acid to decrease the prevalence of neural tube defects like spina bifida and anencephaly in Europe. Although pregnant women are advised to take folic acid supplements, experts from the Scientific Advisory Committee on Nutrition said the high rates of these conditions prove these measures are failing. Less than half of pregnancies are planned, but unplanned is not synonymous with unwanted, and we cannot expect all women of reproductive age to take folic acid on the basis they may get pregnant. Despite the Food Standards Agency recommending that folic acid be added to bread and flour, the government has still not acted on this front. We hope ministers take these recommendations on board and implement what is an extremely effective and straightforward public health intervention. Read more about why we support mandatory fortification here.
#misCOURAGE campaign
The pregnancy charity Tommys started an important campaign this month, #misCOURAGE. It aims to end the silence around miscarriage by encouraging people to share their experiences, and in the process tackle the feelings of guilt and isolation many women feel. There was an honest and moving piece in Grazia which followed the tragic journey of one woman who had experienced 4 miscarriages. Tommy's survey of more than 6,000 women who had suffered a miscarriage found one-third did not even confide in their partner. As Viv Groskop points out, this highlights just how much we associate miscarriage with failure. By calling on women to talk about their experiences Tommy's are trying to break the social taboos around miscarriage, which they hope in turn will lead to more interest in funding for research into prevention.
Australia- buffer zones
A ban on anti -abortion protesters harassing people within 150 metres of abortion clinics became law in the Australian state of Victoria. The bill was praised for giving women accessing abortion services the same "privacy, safety and dignity" entitled to all Victorians when seeking health care. As pointed out in The Debrief, the goal of these anti-abortion protesters, whether in Australia or the UK, is to derail a women's access to abortion care. As one woman who had experienced harassment noted in The Pool, these people "should be stood outside parliament, instead of targeting women who are hurting enough as it is. These people aren't pro-life – they are anti-women". Isn't it about time our government had as much respect for a woman's right to legal healthcare free from harassment as the Victorians do?
Champions of Choice in the news
Rebecca Schiller, co-chair of Birthrights and a doula wrote a reflective piece for Comment is Free responding to the recent report into stillbirths from Mothers and Babies: Reducing Risk through Audits and Confidential Enquiries. The report found that in 60% of the cases reviewed, different care could have prevented a baby's death. Rebecca argues, based on her own experiences as a doula, that rather than just investing in machines we need to try and develop a system that listens to women.
Goretti Horgan, one of the 115 activists in Northern Ireland and one of our champions of choice wrote a brilliant article following the abortion ruling in Belfast. Goretti welcomes the judgment but reminds us that thousands of women will still be forced to travel abroad for essential medical care – and those without the necessary funds will resort to self inducing a miscarriage. This situation, she states, is a "national disgrace"
Champions of Choice nomination
Thank you Lauren for nominating ROSA as your Champion of Choice: "Their sheer dedication to the reproductive rights of women makes ROSA a champion. As an Irish organisation, ROSA has tirelessly campaigned to put a stop to the hypocrisy of exporting abortion and repeal the 8th amendment. Their large-scale, high-profile campaign strategies, such as a festival they held in June with speakers debating and spreading word of the abortion rights movement, have been incredibly successful. In particular, ROSA was a lead organiser in the abortion pill bus that travelled throughout Ireland in October, providing women with the help they are entitled to and so clearly need in their country. If it weren't for consistent voices such as ROSA, change would not take place."